Baltimore Knife and Sword's
Pattern Welded Products


Fantasy hand and half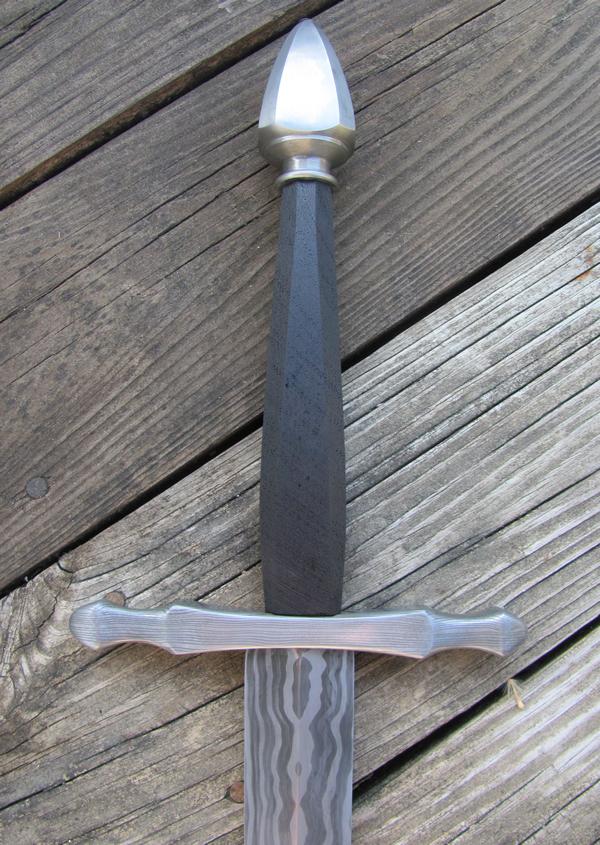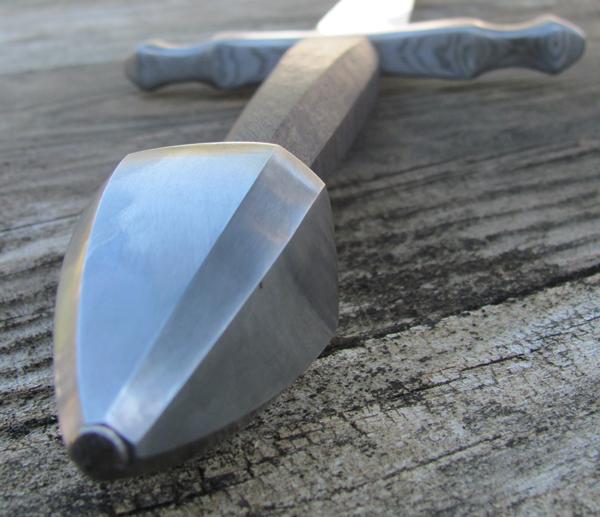 The blade is 29 layers of 1070, 15N20 and 1018.
It was forged by John and was ground and polished by Matt.
The hilt is 26 layers of 15n20 and 1018.
The faceted wood handle is wenge. Handle by Kerry.
The pommel is mild steel with an etch to match the colors of the hilt.
Blade length is 29 inches with massive distal taper.
"ART SHOULD HURT"


Check out our videos here