Baltimore Knife and Sword's
custom collection
Flamberge Fishtail Short Sword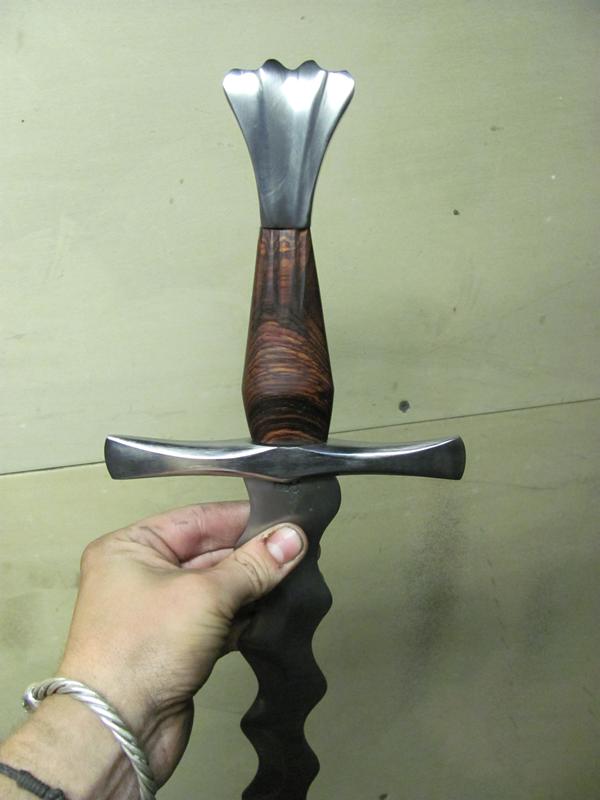 Below are some in progress shots of the evolution of this sword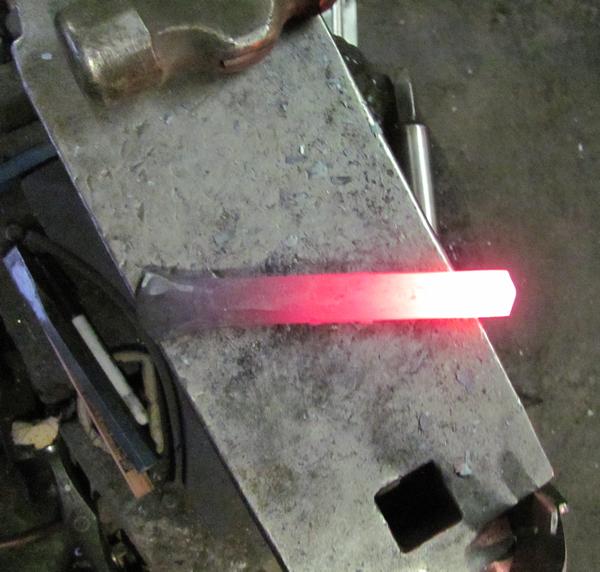 Forging the bow tie shape into the guard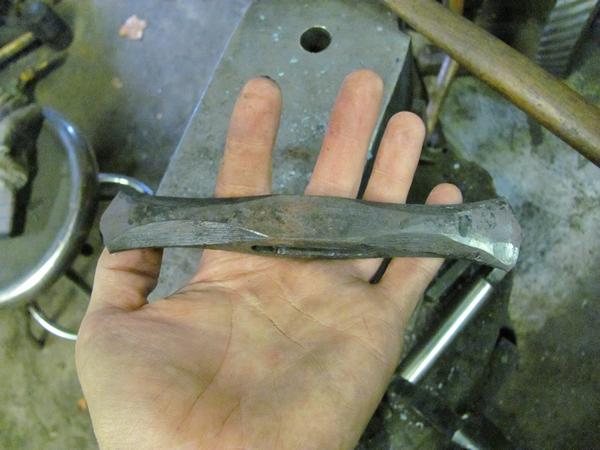 Here it is rough shaped and slotted

Here it is rough forged and corners beveled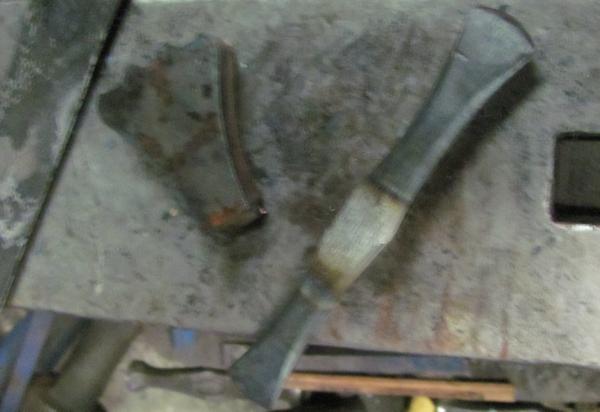 Rough sanded to shape and pommel blank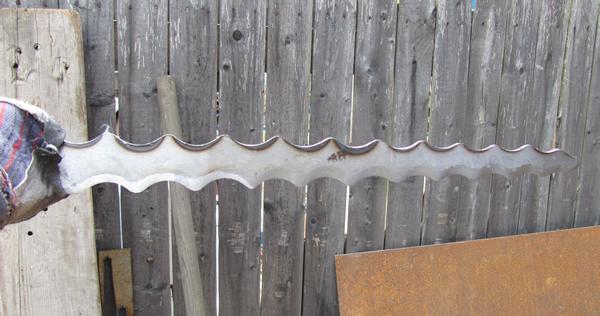 Blade profiled with one edge bevel at 50%

Both edges beveled at 50%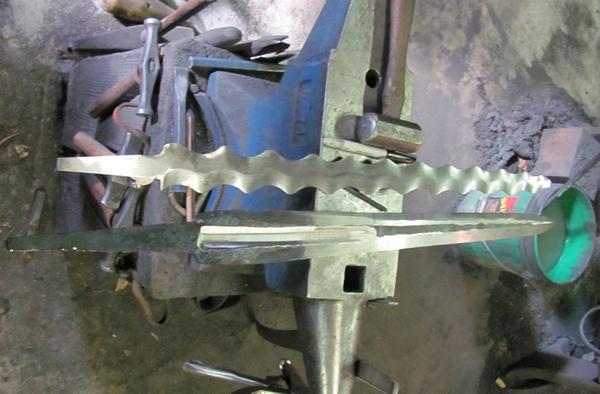 Edges ground to the center sitting next to a damascus custom.
It is now ready for Heat Treat.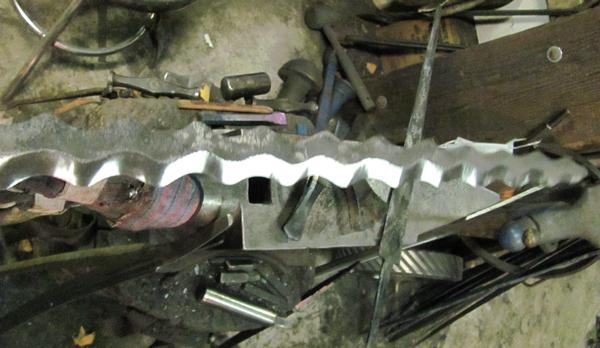 One edge @ 120 grit after Heat Treat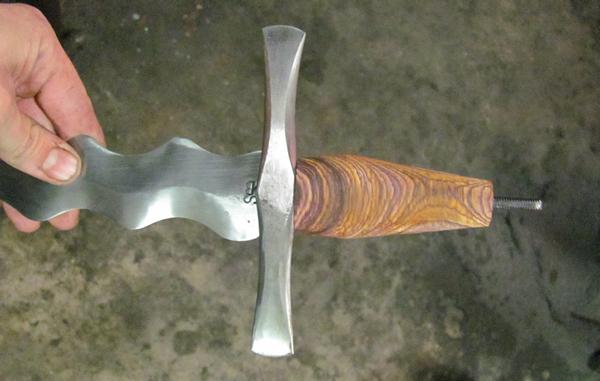 Blade @ 220 grit hilt at 220grit cocobolo handle fitted @ 220 grit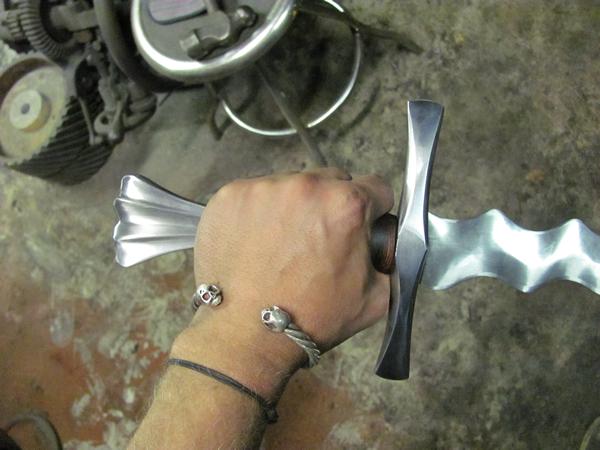 Pommel ground and fitted with parts @ 400 grit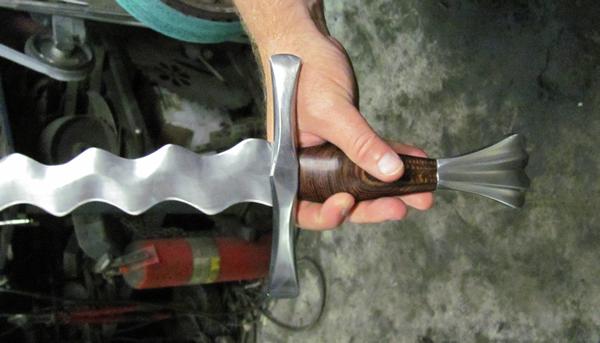 Grooves sanded in the handle matching the pommel and oiled.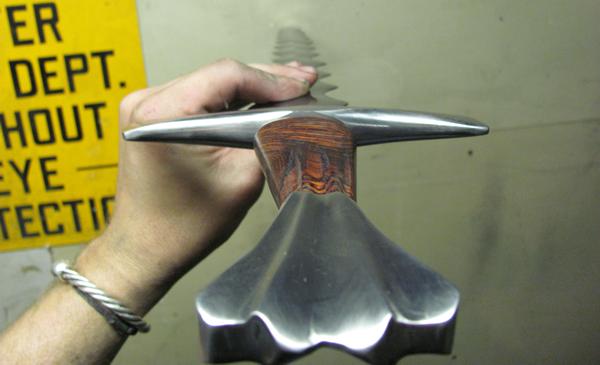 Here you can see this piece has crazy lines.

For more WIP (Works In Progress) please vist our tutorial page
"ART SHOULD HURT"


Check out our videos here