Finished Items for sale
These Items are all ready to ship today.
Dealers Welcome
Indo-Persian 100 Layer Dagger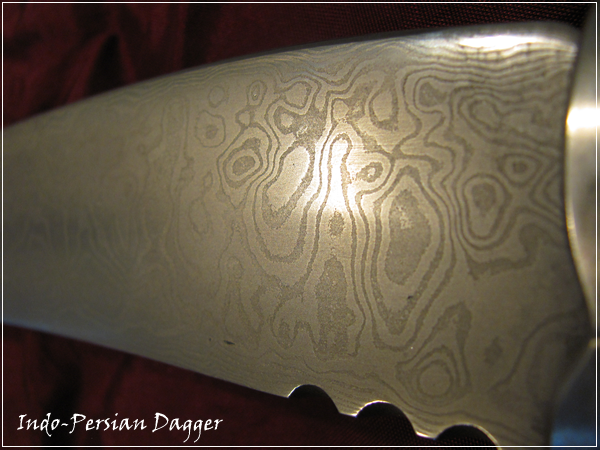 The inspiration for this dagger came from several historical indo-persian pieces.
The blade is 100 layers of random or wood grain pattern.
The hilt or guard is wrought iron with a 5mm amethyst set in gold.
The handle is Cocobolo and has hidden tang construction.
The blade is 11" and the overall length is 16" making this a large dagger for it's type.
The blade was forged by Kerry and ground polished and etched by matt.
It has an apple seed edge that I would say is very sharp.
SOLD

Custom Archer's Flachion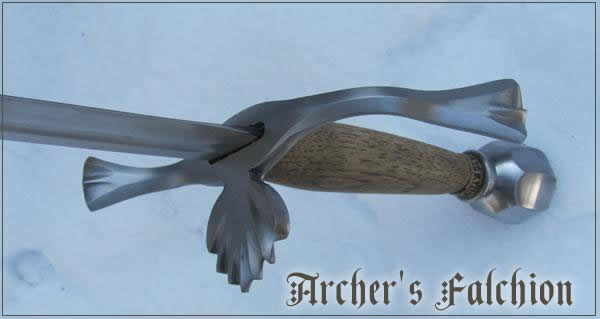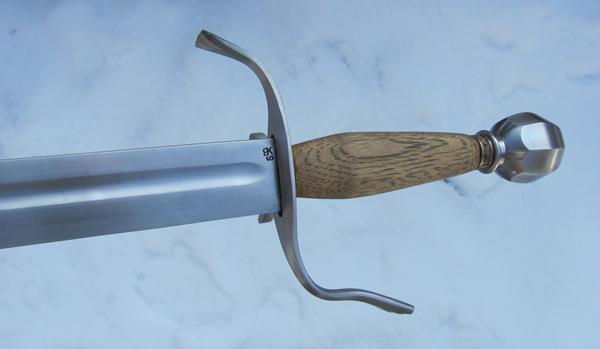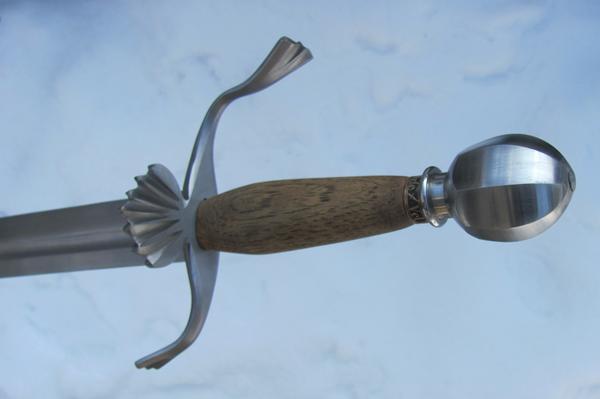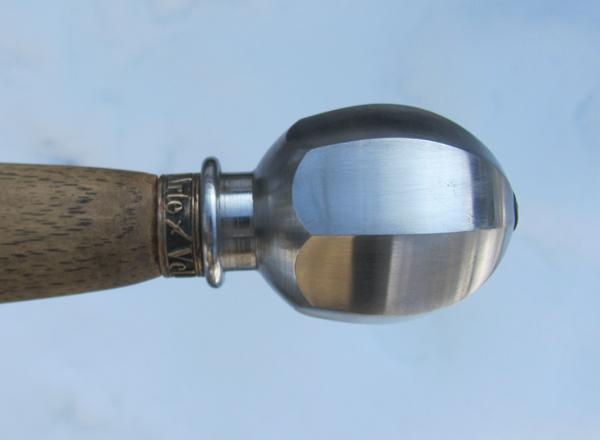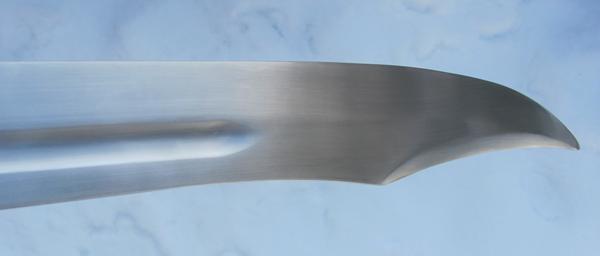 Custom Archer's Falchion with 22" blade is 29 1/4" Overall.
Blade is satin polished with a polished fuller.
Features a custom ground clamhell hilt.
8 sided faceted egg pommel.
Hickory handle with bronze ring "Vel Arte Vel Marte" (By Art or By Force)
POB is 2 1/4" from hilt.
Retail: $600
Available at KultofAthena.com


Ram and Lion Dagger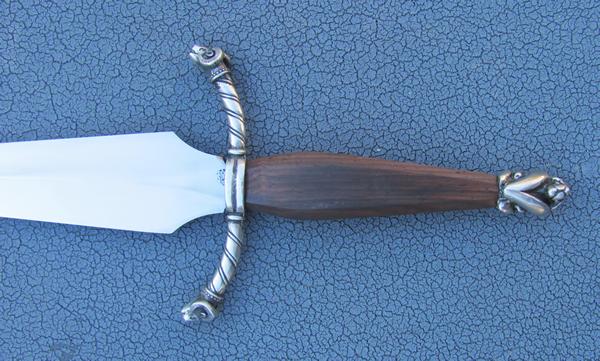 7" dagger blade. Available sharp or blunt
Cast pewter hilt and pommel.
Guard sculpted by Rob Piland and Pommel by Ben Crenshaw.
Cocobolo wood handle.
Retail : $200.00

Caribbean Cutlass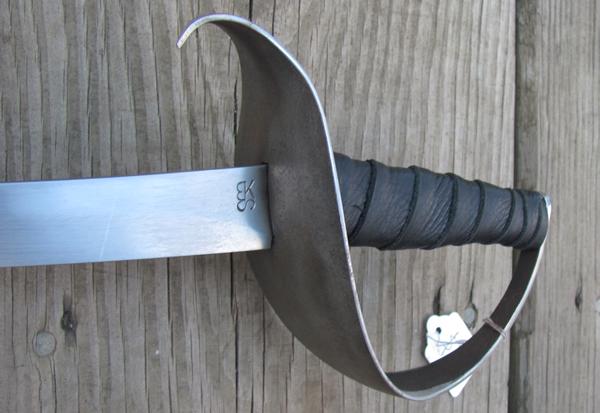 Our standard Caribbean cutlass with a slim 24" long blade
Retail : $300.00

Side Loop Harpoon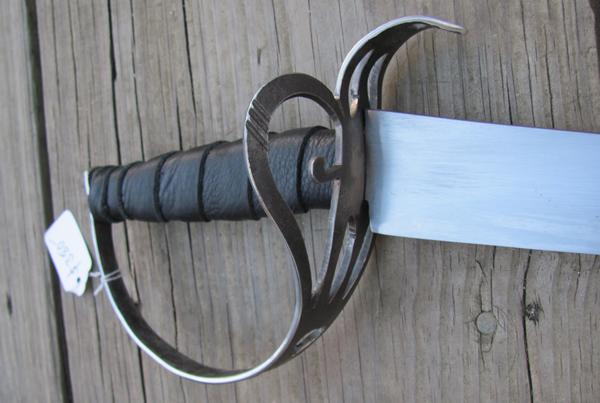 A d-ring side loop hilt with antiqued finish.
A 24.5" long blade with our harpoon tip.
SOLD

Side Loop Cutlass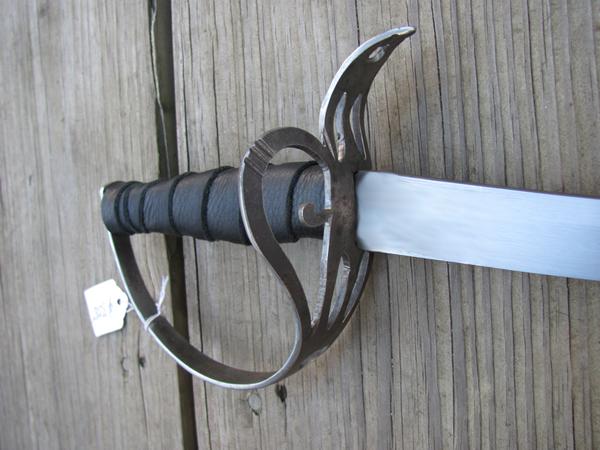 A d-ring side loop hilt with antiqued finish.
A 25" long blade.
SOLD



Jewelry

Wolf Neck Torc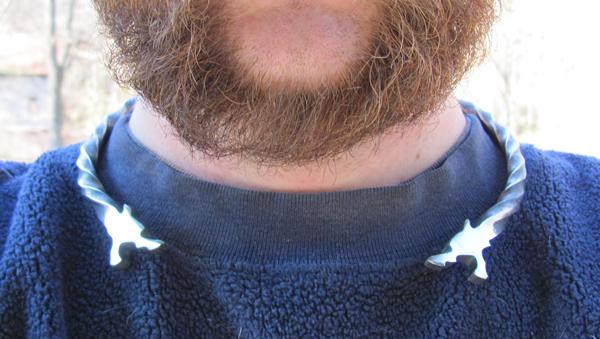 One size fits all. Can be bent by hand to open or close.
Made from 1/4" Steel.
Wolf design by James Hughes
Retail $60.00

Bog Sale Pieces

Custom Scabbard Locket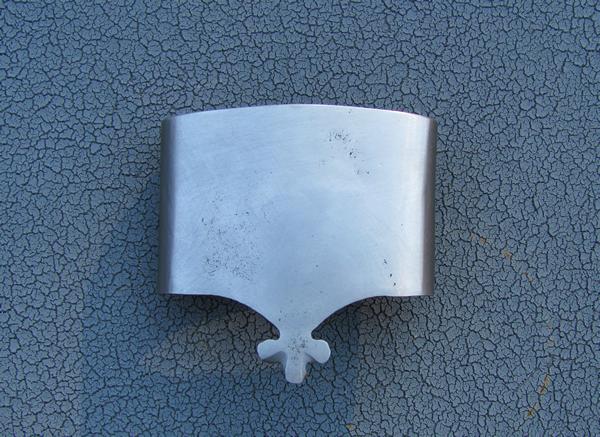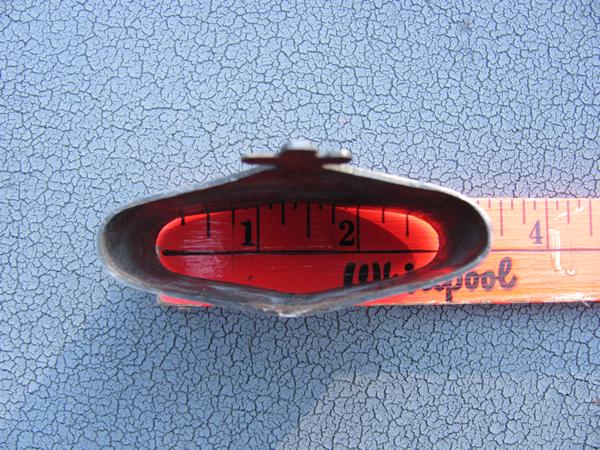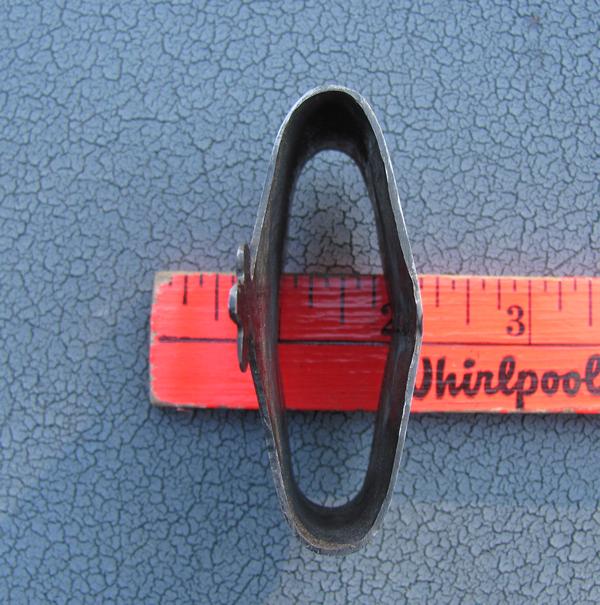 This is a one off locket that was made to fit an Albion sword.
Is was just a tad small so I made another one that fit better.
Bog Sale : $20


Available Guest Artisan Pieces
Hand Forged Wolf Saber
By Larry Nowicki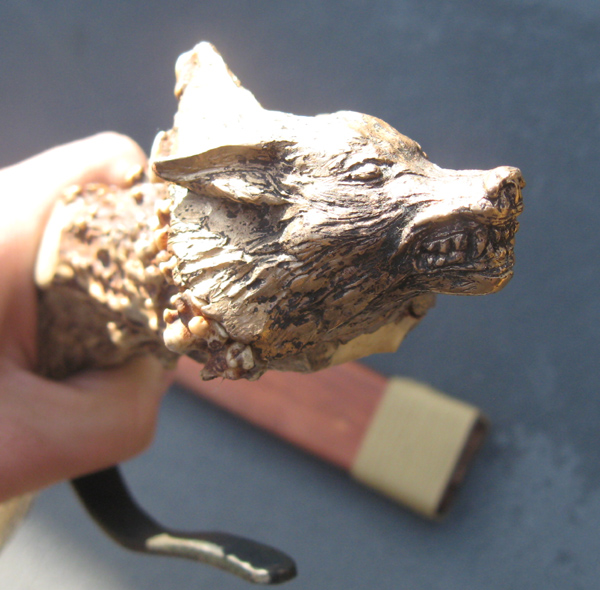 The highly polished blade was hand forged from a 1070 railroad clip.
The wolf was sculpted in wax by Rick Janney and cast in bronze.
The handle is antler and the guard is mild steel with a rough forge finish.
Price : $800



Available Antique Pieces
Original Antique Katana
An original papered katana. This is a large blade in great polish.
The photos do not show how large this blade is or the nice hamon.
Please email us for more info
$5250.00


Original Antique Katana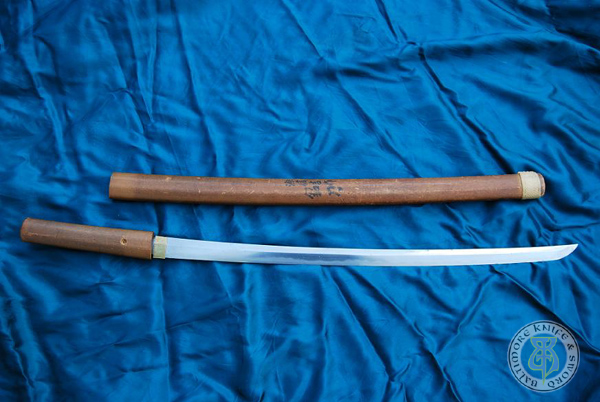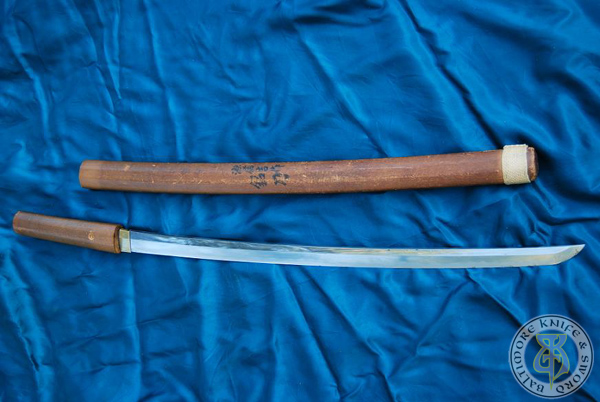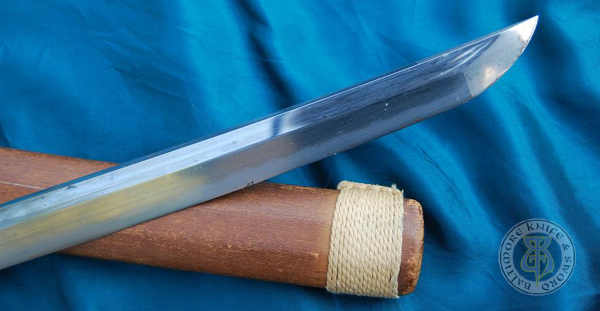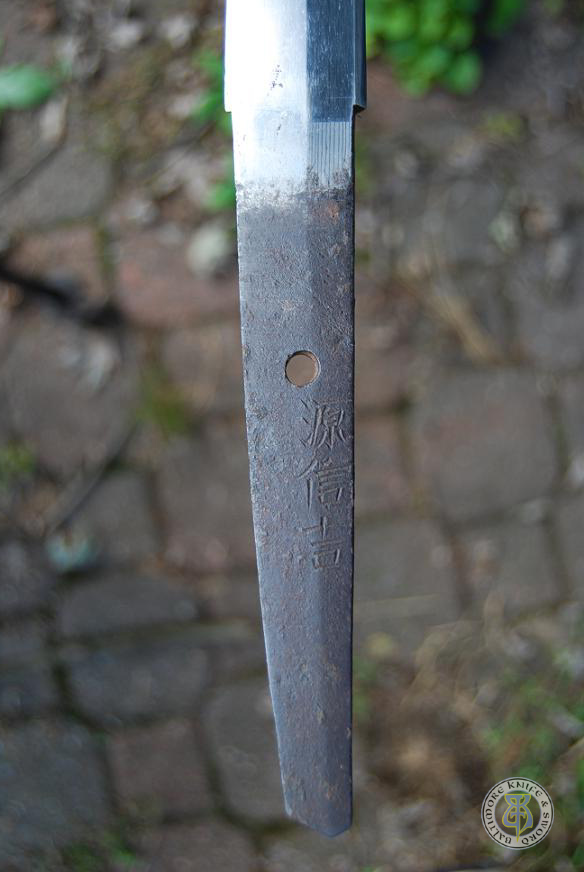 $1750.00


Available Custom Projects in the Works
A 279 layer yataghan with 19.5" of blade. Buyer can choose mounts.
29 layer hand and a half with 13 layer damascus guard. SOLD
53 layer small sword with solid sterling silver mounts $2650.00
A Wrought Iron/1075/15N20 single edged hunt sword with a wrought iron guard. Buyer can choose handle.
Chainsaw Damascus long curved sword blade. Buyer can choose mounts.
1075 short sword blade forged from a railroad clip. Buyer can choose mounts.
Lucky 13 damascus arming sword blade. SOLD
Please email us to purchase these blades. Buyer can purchase the bare blades or have us mount them as desired.

Please email us to order any of these products. We except paypal and most major credit cards.